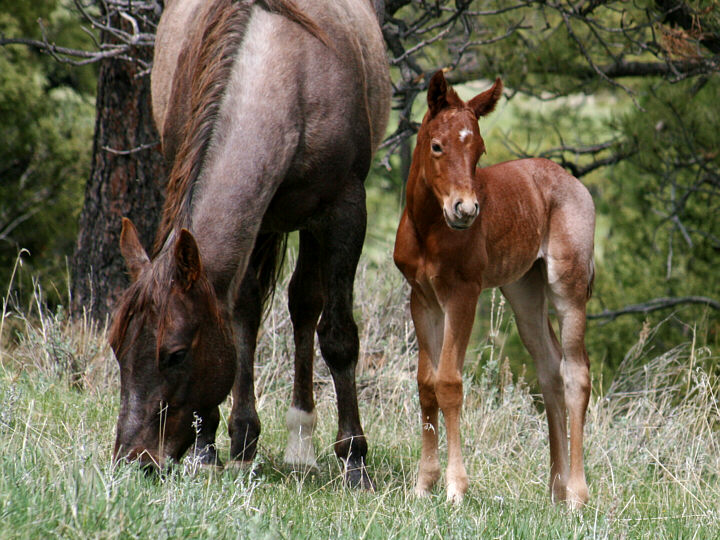 Chokecherry Meradan was started in cutting, but when a promising mare ends up with us she quits her carriere under saddle and joins the brood mare band. So did Cherry. She is extremly quick and athletic,

Her 2018 foal is our first born this season, an inquisitve red roan filly.


Pictured here only a few days old.