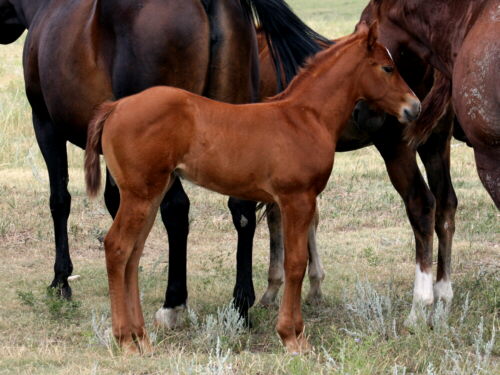 This filly has "cutting" written all over her pedigree with Paddys Irish Whiskey, Doc O Dynamite, Doc's Hickory, Quichina Bar, just to name a few.

As a late born filly she has to keep up with her older siblings - and the pictures taken in August show: she sure made up for being the youngest! Very nicely shaped filly with big hind quarters and stout front.

She is located south of Rapid City, SD.

sire
Paddys Irish Whiskey
(Peppy San Badger/Doc's Starlight)
Plenty O Paddys Lena
Movin Easy Lena
(Doc O Dynamite)
Plentypaddysdydfive
July 11, 2013
dam
Plentyofit
(Doc's Hickory)
Plentyofit DYD
Double You Doc
(Quilchina Bar x Doc Tari)